Lunar New Year at The Rocks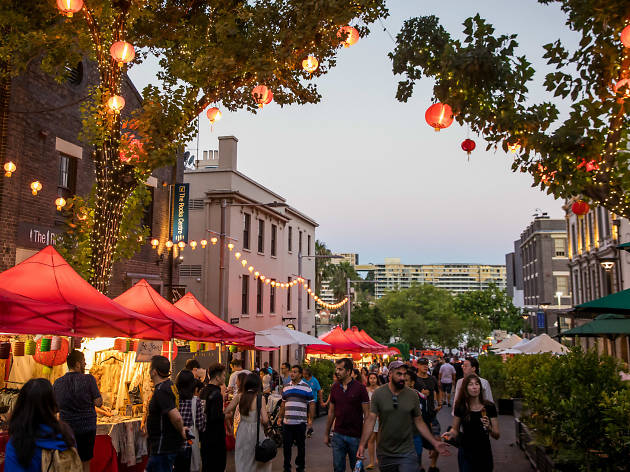 1/5Photograph: Anna Kucera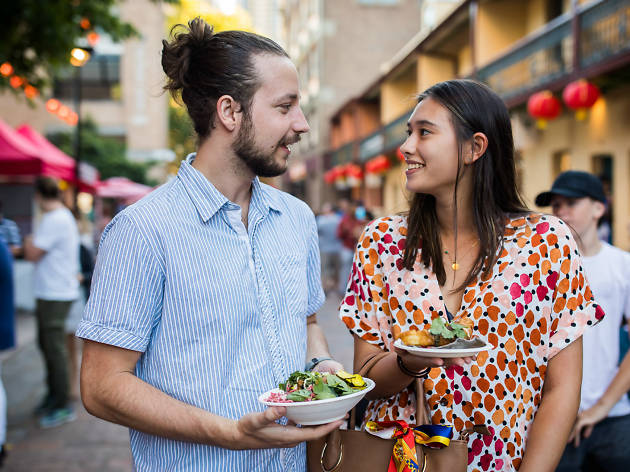 2/5Photograph: Anna Kucera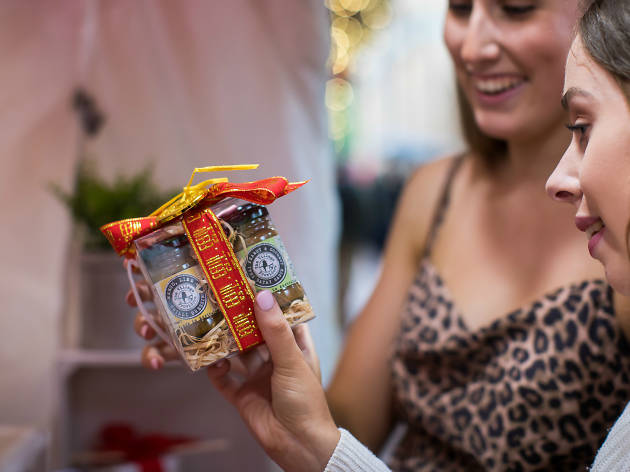 3/5Photograph: Supplied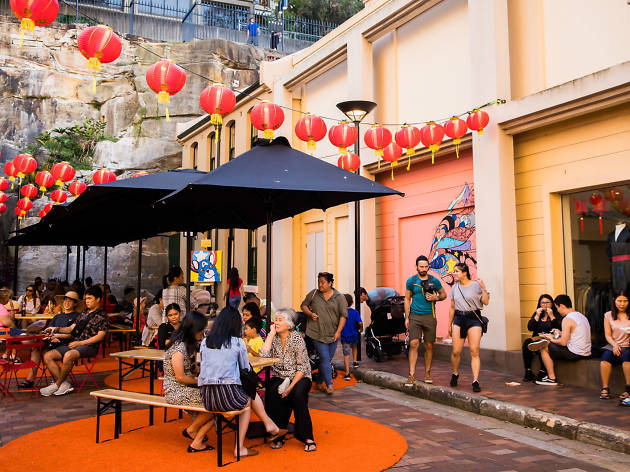 4/5Photograph: Supplied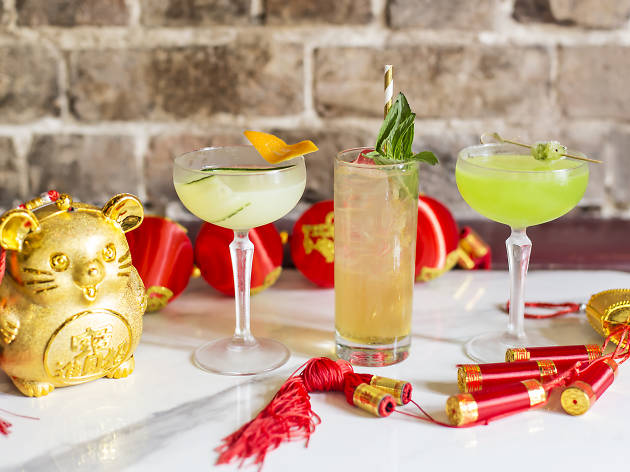 5/5Photograph: Supplied
Time Out says
Celebrate with a pop-up market, live music, and more at one of Sydney's most special locations
Another lunar year is about to kick off and so with it are a stack of celebrations. This Lunar New Year celebrate the start to the Year of the Rat (one of the Chinese zodiac's luckiest signs) at one of Sydney's oldest and most vibrant locations – The Rocks.
Lunar New Year at The Rocks is a magical celebration with a little something for everyone – from families to foodies. The scenic hotspot is decking itself out to the nines with festoon lighting, dozens of traditional red lanterns (for good luck) and an immersive display that will transform Kendall Lane into a photogenically glowing "Lunar Lane".
A fragrant and colourful pop-up market will come to The Rocks over eight days, with stacks of red market stalls hawking everything from delicious food to handcrafted jewellery and textiles. Plus The Rocks Lunar Markets are open from 10am to 9pm Thursday to Saturday (and from 10am to 5pm on Sunday) so you can even pop in after work. Don't be shocked if you see a lion sauntering through the markets either, as traditional lion dancing will be happening throughout the event (and you can dance too thanks to the live music).
Come with empty bellies as there will be a variety of dishes to feast upon. Already lined up on the menu are Zizime (Korean street food), Firepop, Mr Bao, and Som Som Candy (the people behind the cute-as-a-button cotton candy characters). If you need a break after trawling the street food stalls you can even pop into one of The Rocks' restaurants like Wild Ginger or the newly opened Sergeant Lok, a fun Cantonese eatery in an old police building, for a sit down meal. Make sure you also find a perch at the Push who will be serving up delicious Lunar New Year cocktail specials.
Make sure you spend a little time exploring the streets of The Rocks and stretching out to Circular Quay and you'll discover the lantern displays, including 12 glowing sculptures representing the 12 animals of the lunar zodiac. The mammal of the moment, the rat, will even be showcased in a dazzling sculpture featuring nine robotic gold rats (see it at First Fleet Park).
The event is easily accessed by train, bus or the new Randwick line on Sydney's light rail so we suggest leaving the car at home. Lunar New Year at The Rocks is on from January 30 to February 9.
Details