Christmas at The Rocks
Sydney's historic neighbourhood has a new look for the holidays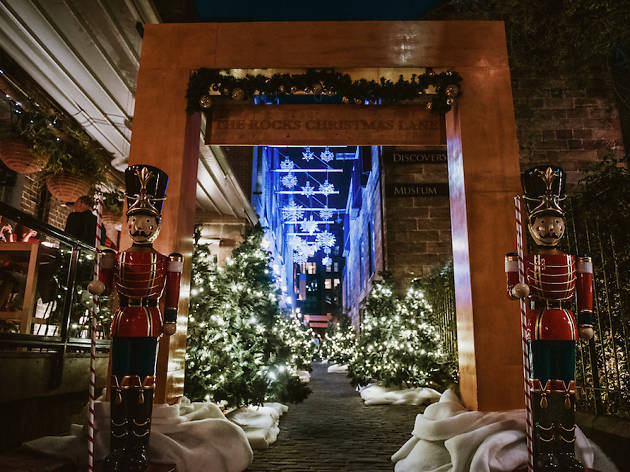 If you haven't been to The Rocks for a while, you might not recognise it. Nutcrackers, Christmas trees and twinkling lights have transformed Kendall Lane into a sparkly walkway that's the perfect place to escape the hectic Christmas crowds. Time it right and you'll even see some 'snow' as the laneway gets covered in flakes every 15 minutes, 11am to 7pm Thursday to Sunday until Christmas.
Just around the corner in Atherden Street, you'll find a holiday pop-up bar in the midst of buzz of The Rocks Christmas Markets. French chalets will be serving up cheese and charcuterie, oysters, French wine and Champagne, plus a Soupe de Champagne cocktail that's sure to make you feel festive. The bar is open Thursdays through Sundays until December 23.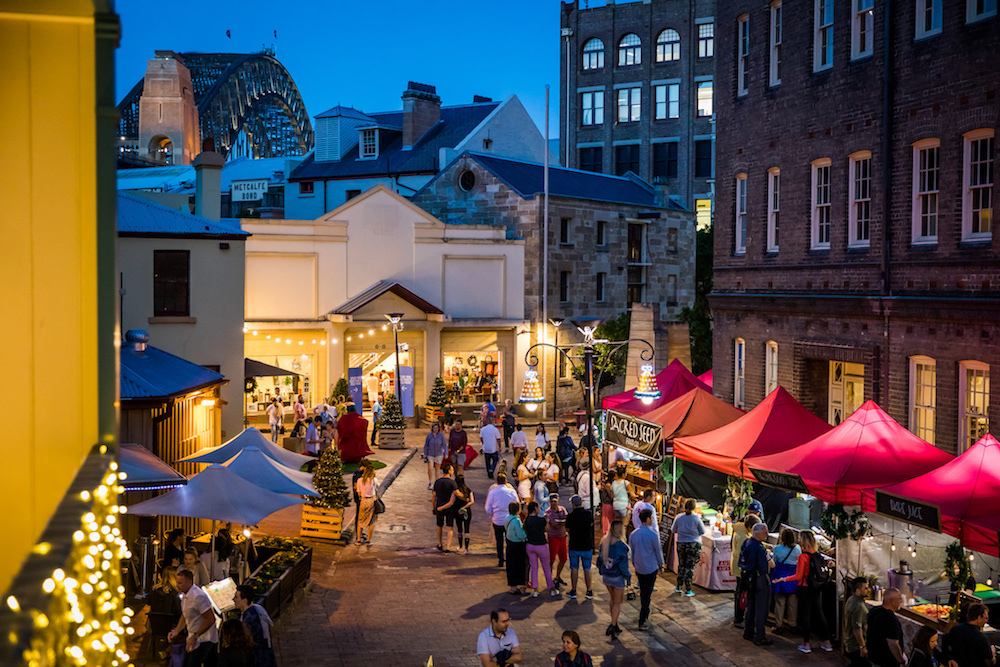 Photograph: Supplied
While you're there, get your gift shopping done at The Rocks Christmas Markets, open till 8pm Thursdays through Saturdays and 5pm Sundays until December 23. There are more than 50 stalls to browse, selling homewares, accessories, fashion, jewellery, art and food, as well as live entertainment and lights and decorations including a giant Christmas tree. Don't miss the "Do Good" section featuring sustainable goods, such as upcycled cork bags from By the Sea Collection, and a charity gift-wrapping service raising funds for Cure Cancer.
Photograph: Supplied
Extra-creative Santas might want to head to some of the local shops to create a custom scented candle at Dux Collection, get a personalised piece of jewellery from Jason Ree, or create your own kids' swimwear at Hunting Hue. Then reward your thoughtful gifting with a holiday-themed cocktail. The Push Bar is offering Christmas Old Fashioneds or Under the Mistletoe cocktails. Alternatively, you can order a Starbucks coffee with an extra shot of Christmas in the form of a gingerbread latte or a peppermint mocha. There's a whole lot of seasonal spirit in The Rocks this month, so head get over there and enjoy the festivities.
Read the full article on timeout.com